Creative Crafts and Conversation
Creative Crafts and Conversation meets in the Shamrock Room at St. Patrick's on the 2nd and 4th Monday of each month from 6:30-8:00 p.m. The group does not meet on holidays.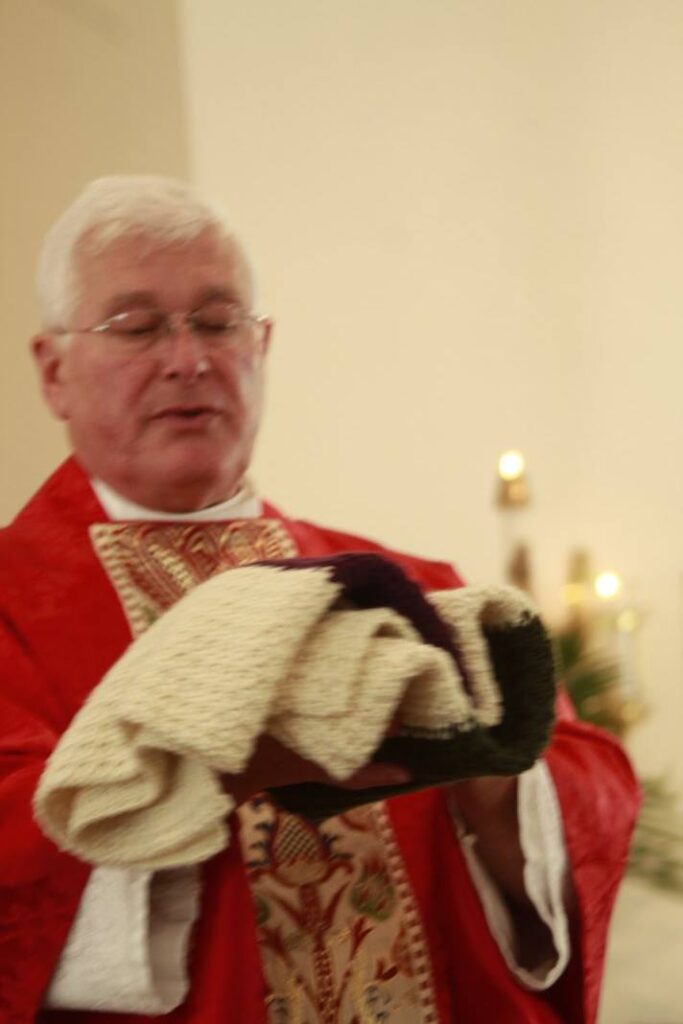 Prayer shawls originated in the Hebrew tradition. US Christians began formal Prayer Shawl Ministries in 1998 in Hartford, CT. St. Patrick's Prayer Shawl Ministry began about the same time. Prayer shawls, a constant reminder of God's love and presence in our lives, are hand-crafted, knitted, or crocheted. Prayers are said for the recipient's comforting, healing, and blessing as they are created. When completed, the shawls are blessed during Holy Eucharist liturgies before being presented with a personal prayer to the recipient.
In response to community requests, the name of the group changed to Creative Crafts and Conversation and now includes the crafting of a variety of projects like making jewelry, yarn spinning, painting, drawing, and knitting various items (such as wool socks, mittens, scarfs, and dolls). Attendance varies from week to week, and people come to share or work on a craft and/or to enjoy conversation. Some of the group continue to make prayer shawls, as well as work on their own individual projects.
This group is open to all, men and women, young and old, from St. Patrick's or from around the neighborhood. Each week ends with a prayer, when we give thanks for our creations and pray for guidance. If you would like to join us for all or part of the meeting, even if you do not want to work on a craft, but would like to socialize with us, we invite you to attend!
For more information about Prayer Shawls, contact Lisa Chambers.